Being involved 
There are lots of ways that you are already contributing to UK Biobank to advance health research and many ways you can stay involved. The key is to ensure that the contact details we have for you are accurate and up-to-date. Providing us with your email address (if you have one) is a great way to stay in touch and helps us keep our costs down. You can check and update your contact details through the participant website (you will need your nine-digit participant number found on all our communication with you).


Serology participant event
The UK Biobank Coronavirus Serology Study: Participant event took a deep dive into our 6 month Serology project. On demand content from this interactive evening and further information are available by clicking on the button below. 
UK Biobank's Principal Investigator wins MRC's Millennium Medal 2020
Chief Executive and Principal Investigator of UK Biobank, Professor Sir Rory Collins, has won the Medical Research Council's Millennium Medal 2020. Watch his full interview with Sarah Trenfield, Strategic Stakeholder Engagement Manager at the MRC, in which Rory shares highlights from his career. You can also click on the button below to read the full blog post. 


Latest feature
Interview with Scientia
UK Biobank's Principal Investigator, Professor Sir Rory Collins, was asked to partake in an exclusive interview with Scientia magazine for their health and medicine issue. Click on the button below to read about UK Biobank's achievements to date, as well as the ambitious and unique potential of this exciting project.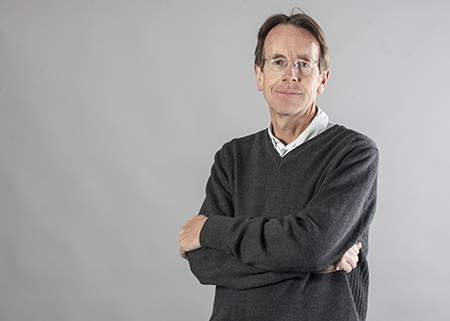 Annual Newsletter
As a UK Biobank participant, you will receive an annual newsletter detailing new research initiatives beginning and results from health research findings through the use of the data. It will enable you to get involved where you can. We send this to you by email (if we have your email address) or by post if not. If you have not seen the latest issue, you can download a copy below. Don't forget, you can always get in touch with us with your feedback, suggestions and recommended reads. 
Participant events
We host events every year for you to find out more about the work of UK Biobank. Events offer you the chance to meet some of the scientists using our data and to ask questions.
With 500,000 participants we have to do this via invitation only, but in the future, we will run some of these events online and can invite more people along. View previous event videos on our YouTube channel.
Join us on Twitter
You can keep up to date on the latest developments and research findings from UK Biobank via our Twitter feed.